We love to reward our patients for keeping their smiles healthy! At your next appointment, be sure to ask our front desk staff about upcoming contests and the cool prizes you can win.
Congratulations to our Valentine's Day contest winner! Emma won a $25.00 Gift Card for having the closest guess on the number of candies in the jar.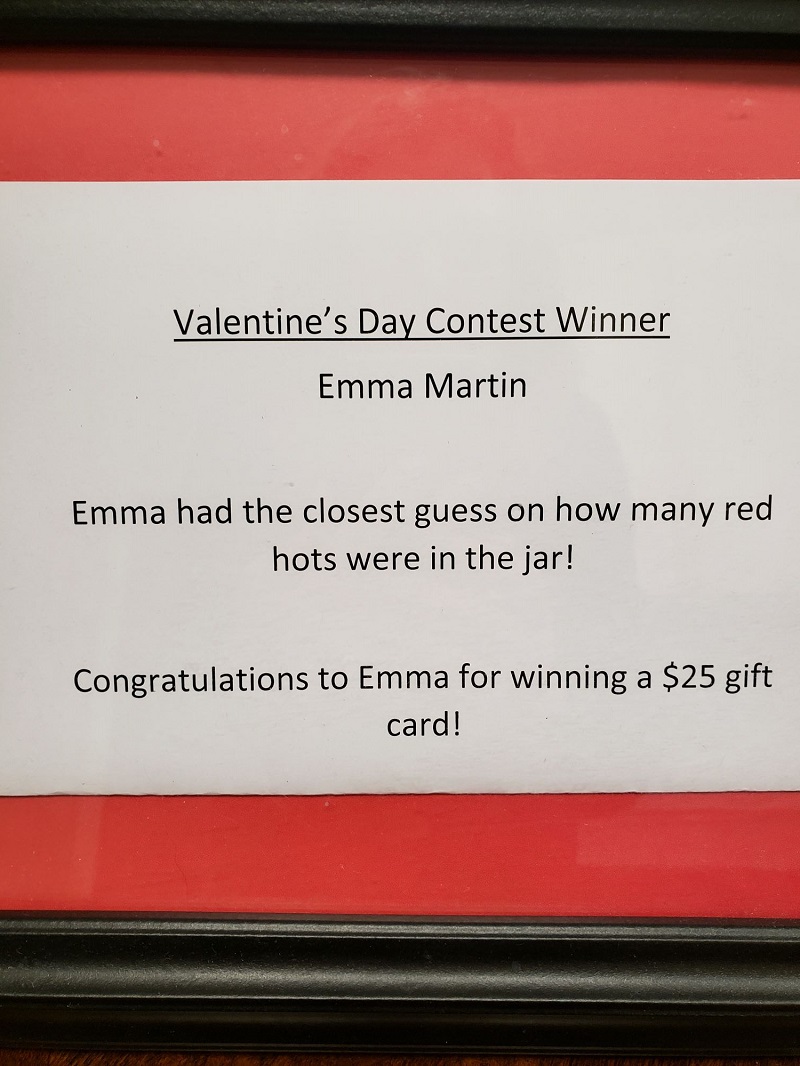 Easter is on its way! Make sure to check out our Easter Contest at your next appointment. Guess the number of jelly beans in the jar for a chance to win a $25.00 Wal-Mart Gift Card.